Dubsteptrooper Update
Some stills whilst laying the last hands on the trailer.
Shooting Dubsteptrooper
Last three days were three crazy setdays. 1 day prepping, 2 days shooting. 3 very long, but very rewarding days. Shootingdays started 8 AM. Last day I ended up shooting distortion grids at 1:30 AM.
We used the Sony F3 with 3 Zeiss primes. The Sony F3 was a joy to shoot with. We had no problems whatsoever. I was doing datamanagement, emptying CF-Cards and making triple backups of the data, while cameraman Erik Nauta filled up the other.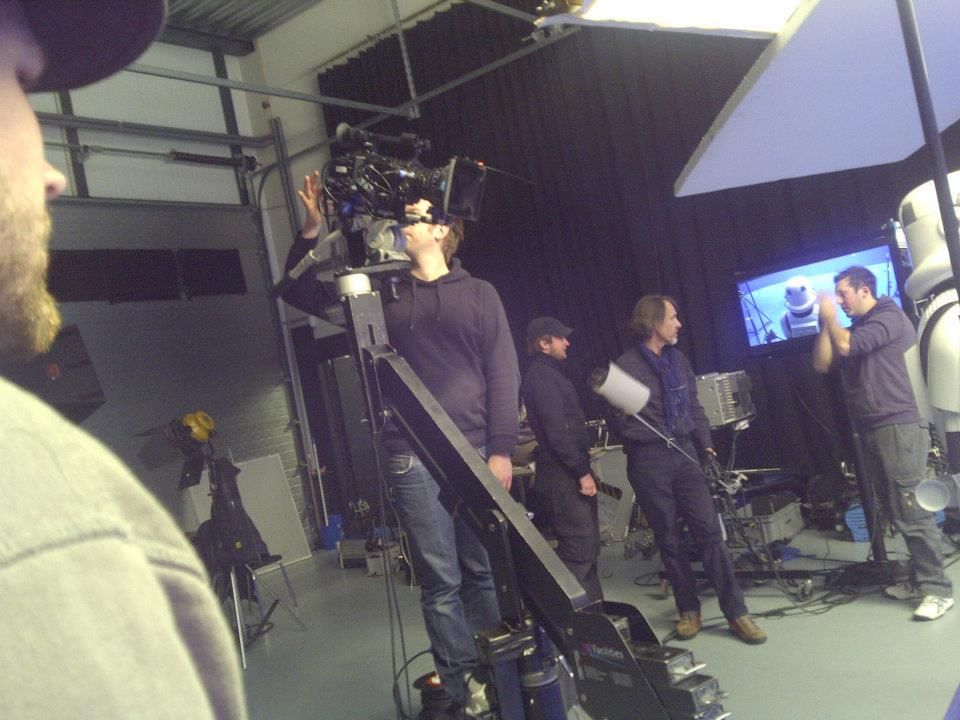 Because the acoustics of the studio weren't perfect, and actors with helmets had a hard time in them, the audio's going to be ADR. We only recorded referencesound. The fact that you don't see any mouths under the helmets makes it a lot easier.
Now, the shooting has been done, but we aren't nearly finished. Every single shot in the film is going to be an effects shot. Every environment is going to be digital. All we had was a few props that we'll have to blend in. Some props will have get digitally replaced. For example in cases where the actors put so much force on the props that exposes the prop to not be as solid as should be. But we'll figure it all out in the coming weeks.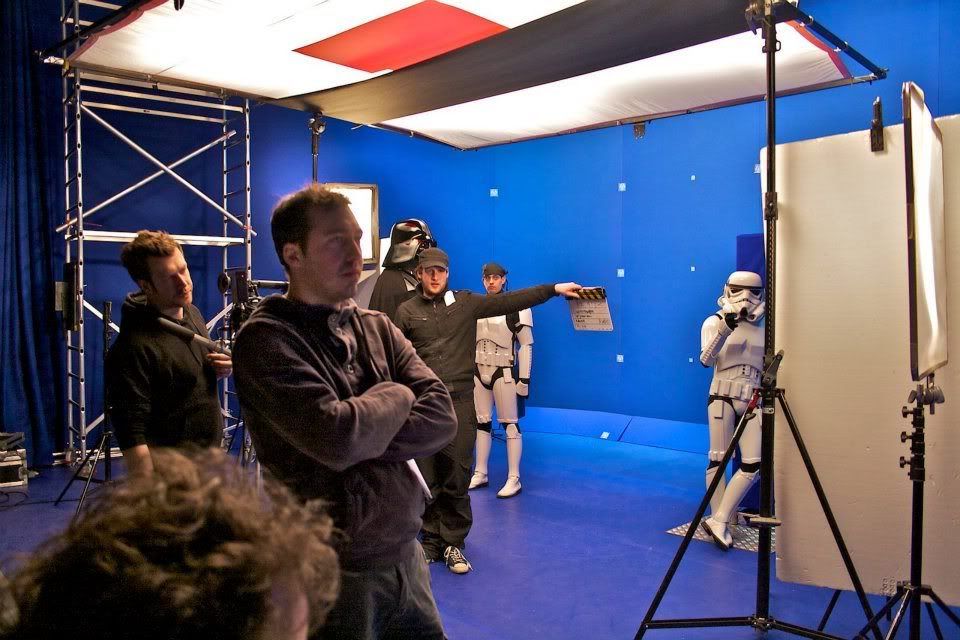 The crew was great, got to know some great new people. Really hope to work with these people again sometime.
Dubsteptrooper
A new project I'm working on right now is called Dubsteptrooper. A few very talented friends of mine started this Star Wars fan project, and I joined Giso Spijkerman(director) and Koen Leerink(producer) as part of the main crew to work on compositing and shading/texturing. It's going to be an all blue screen short movie, so all digital sets. Watching the films again for reference is a lot of fun. You start to realize how little the movies actually show you of the sets, so a many things have to come from our own imagination. We're still just in preproduction, but here are some WIP images from me.
A WIP of the cockpit of an Emperial Walker I'm working on.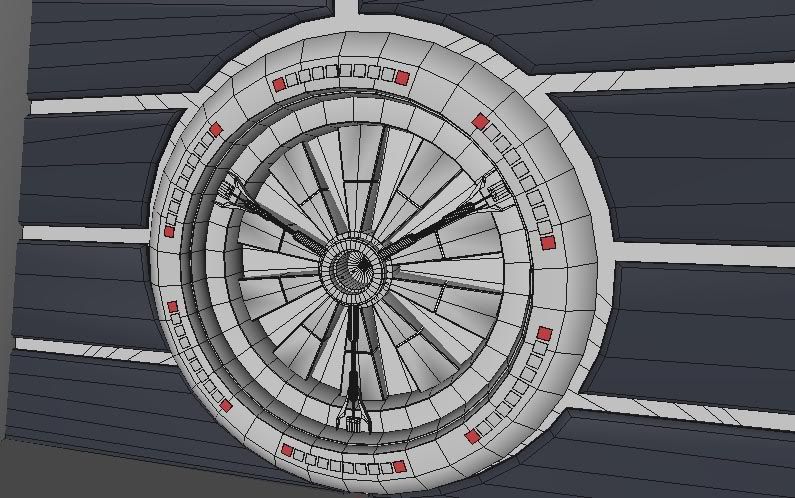 A test render I did of a hangar with Emperial Walkers.